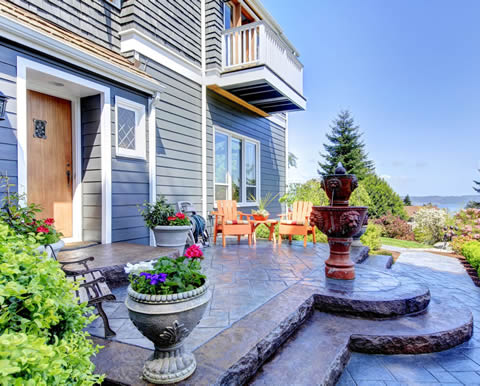 Once you have decided to make a change and get help for your addiction problem, the next step is to explaore your treatment facility options. Keep in mind that there is no one-size fits all facility. The most effective way to find an appropriate treatment program that meets your particular needs is to speak with an addiction treatment professional who can assess your specific situation and give you various treatment facility options based on your exact needs. We can help you with this. Simply call our Drug Treatment Help-Line at 1-877-683-7818 and you will be connected to an addiction treatment specialist who can help you find the correct treatment program for you.
Drug Treatment Help Request
Drug Addiction Statistics
Drug addiction statistics are used to determine drug trends, from abuse to legal consequences. Many networks have been established to provide cutting edge statistics on drug abuse in the United States and across the world. These networks use information gathered from everything between emergency room visits to medical examiners and coroners. Drug addiction statistics can benefit the public by displaying factual evidence that certain drugs are becoming a problem, and also as information used in drug and alcohol debates. It is also hoped that the information showing the growing trends of drugs would give us a perspective on the future and help us prevent further increasing numbers of drug abuse.
ED visits involving the club drug MDMA (Ecstasy) increased 58 percent in the U.S., from 2,850 visits in 1999 to 4,511 in 2000.
The number of ED visits involving heroin/morphine increased 15 percent, from 84,409 to 97,287.
There were 601,776 estimated drug-related ED episodes in 2000 and, among these, there were 1,100,539 drug mentions. (More than one drug may be in a person's system at the time of admission.)
Alcohol-in-combination (with other drugs) was the most frequently mentioned drug at time of ED admission (204,524), followed by cocaine (174,896), heroin/morphine (97,287), and marijuana (96,446).
From 1999 to 2000, ED mentions of prescription drugs containing oxycodone increased 68 percent (from 6,429 to 10,825), and mentions of drugs containing hydrocodone increased 31 percent (from 14,639 to 19,221). From 1998 to 2000, mentions of oxycodone and hydrocodone increased 108 percent and 53 percent, respectively.
Employed drug abusers cost their employers about twice as much in medical and worker compensation claims as their drug-free coworkers.
Marijuana is the most commonly used illicit drug. In 2001, it was used by 76 percent of current illicit drug users.
In 2001, an estimated 15.9 million Americans aged 12 or older were current illicit drug users, meaning they had used an illicit drug during the month prior to the survey interview. This estimate represents 7.1 percent of the population aged 12 years old or older.
The percentage of the population using illicit drugs increased from 6.3 percent in 1999 and 2000 to 7.1 percent in 2001. Between 2000 and 2001, statistically significant increases were noted for the current use of marijuana (4.8 to 5.4 percent), cocaine (0.5 to 0.7 percent), pain relievers (1.2 to 1.6 percent), and tranquilizers (0.4 to 0.6 percent). A change in NHSDA questions on hallucinogens caused the estimated rate of use of this category of drugs to increase from 0.4 to 0.6 percent between 2000 and 2001.
There were 19,102 Deaths From Drug-Induced Causes in 1999 (legal and illegal drugs)
The number of persons with substance dependence or abuse increased from 14.5 million (6.5 percent of the population) in 2000 to 16.6 million (7.3 percent) in 2001.
In 1999 there were 179,000 treatment admissions for primary injection drug abuse and 34,000 admissions for secondary injection drug abuse.
Opiates accounted for 83 percent of admissions for injection drug abuse, followed by methamphetamine/amphetamine (11 percent) and cocaine (5 percent)
Injection drug admissions of young people aged 15 to 25 years old increased between 1992 and 1999.
Among 1999 injected drug admissions, persons admitted for injecting opiates averaged 14 years of use before entering treatment for the first time, while those admitted for injecting methamphetamine/amphetamine averaged 12 years, and for cocaine 13 years.